New Vision's contribution to the Japan relief effort
Back in April of this year, Japan experienced a horrific series of natural disasters; from massive earthquake to devastating tsunami.  As the calls to help in the relief effort went out, New Vision came together to donate $3,385.00, through the relief and development agency Samaritan's Purse.
Here is a letter from Franklin Graham, President of Samaritan's Purse (and son of Billy Graham), thanking us for our contribution.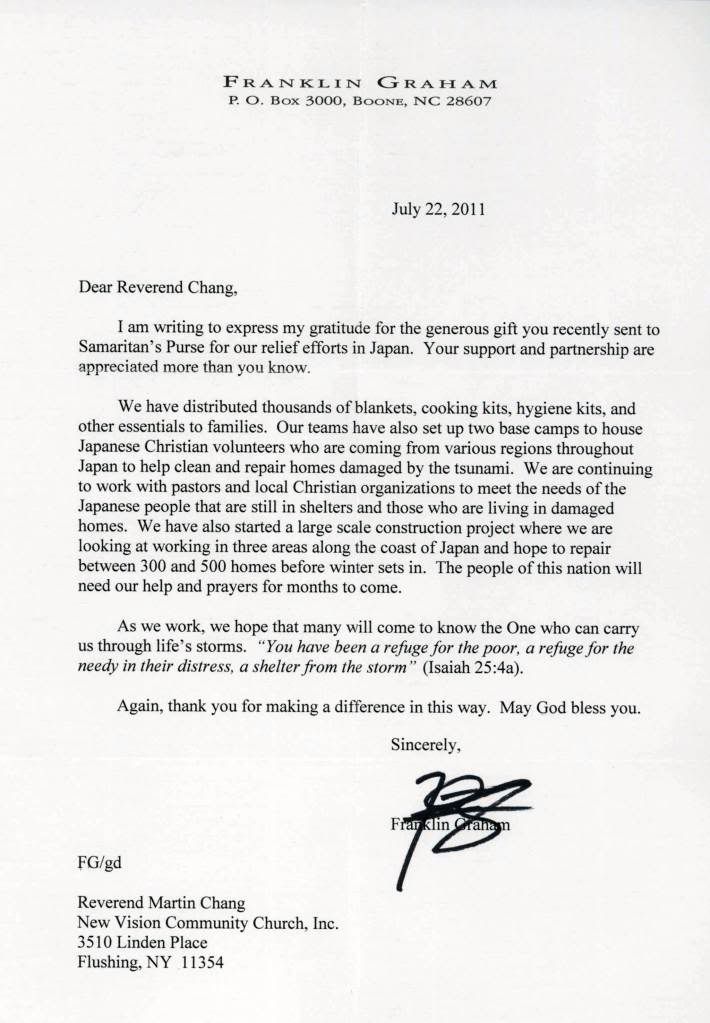 Let me echo the thanks to all who gave from your hearts!   I know God used every penny to meet people in desperate logistical and spiritual need.  Let's continue to conspire to be even more generous in healing the world through Christ's tangible and transforming love!
PM
From your research, you should come up with your thesis – the argument you want to make in your paper. Make an outline. Using your notes, you can create a research papers of mla format